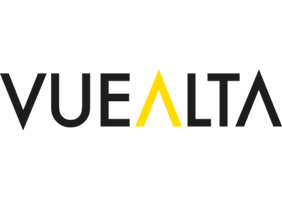 Vuealta
SharePoint Online Intranet
Industry: Consultants
Vuealta is an international company providing tailored advisory, implementation and ongoing support services for Anaplan, a leading planning platform provider. A trusted advisor in business process and transformation, they work with global organisations to take a more unified and collaborative approach to planning – connecting people, plans and data to enable faster decision making.
Vuealta already had a Microsoft 365 subscription for Outlook, Word and Excel. DropBox was used to store and share files throughout the company. However, our client wanted a company intranet solution which allowed them to have the functionality of these separate programs under one roof, to make the business more connected and therefore aid in employees' collaboration. Other requirements of the solution included, but were not limited to, the following:
Improved document management
Encourage stronger internal communication
Have a centralised document repository
Help with project management
After listening and discussing all the business requirements, Dolphin IT Solutions proposed the use of a SharePoint Intranet. The reason behind this was SharePoint provides intranet sites for all type of businesses, to empower their document and data management, improves collaboration, and can be customised according to the client's requirements, using custom themes and web parts. These aspects of SharePoint were used by our expert developers when designing Vuealta's intranet landing page. HTML and JavaScript were used to edit the Modern SharePoint layout, resulting in a truly bespoke solution for Vuealta.
To help with Document Management, a document storage standardisation was applied for the entire business. In addition, the GDPR constraints were considered for security whilst delivering the solution. In addition, to empower employees to be more productive and efficient, custom metadata was used for tagging all document types to ease the searching and filtering of files and documents stored in SharePoint. In addition, SharePoint's extensive search and filtering features were implemented to improve the ability to locate information. As a result, Vuealta staff were able to find relevant Vuealta case studies or consultants in different offices to share information.
Microsoft 365 Delve integration was also used as a part of the solution. User pages were created using AI to build meaningful profiles over time for all users within the Microsoft 365 tenant. In addition, amongst other metrics, user profiles were then associated with frequently opened documents and pages.
Another requirement of Vuealta was to allow the entire global team to securely access company resources according to the level of permission each member requires. To accommodate for this, security groups were created as necessary, to manage access and provide secure areas as well as publicly accessible areas.
Finally, Vuealta had a Microsoft 365 subscription for some of the essential Microsoft 365 services. However, after an assessment of the business' situation, Dolphin IT Solutions, as a Microsoft 365 partner, supplied Vuealta with full Microsoft 365 licencing for the whole company. The reason behind this was to allow every user to edit and update any document they had access to within the Microsoft 365 suite, and ensure the business achieved the best value for money from their subscription. In addition to this, considering the security requirements and company policies, each Microsoft account was configured with the appropriate view, edit and sharing rights.